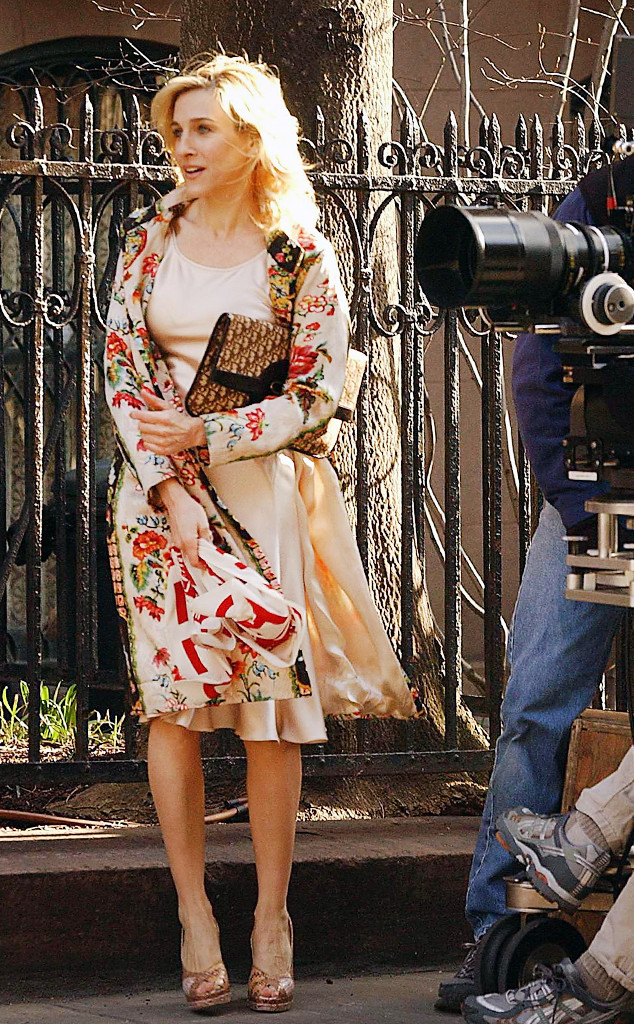 Arnaldo Magnani/Getty Images
Sex in the City's Carrie Bradshaw may be the most fashionable fictional character of all time. 
For one, the dating columnist played by Sarah Jessica Parker, lived a life that most dream about. She had three equally successful friends that shared her love of designer shoes, after-work cosmopolitans, NYC nightlife and conversations on relationships. Her lifestyle and episode-long lessons on life, love and sex became the proverbial bible for women in the late '90s and early 2000s.
Along with questioning the world around her, the headstrong fashion lover challenged style rules in a way that made viewers motivated to be daring. Neon pumps, tulle skirts, oversized suits, contrasting prints—Carrie wore the finest of it all, some times even wearing all of them together.
In honor of the 20th anniversary of the hit HBO series, we're taking a look back the outfits that inspired our wardrobes. Check out her standout looks below!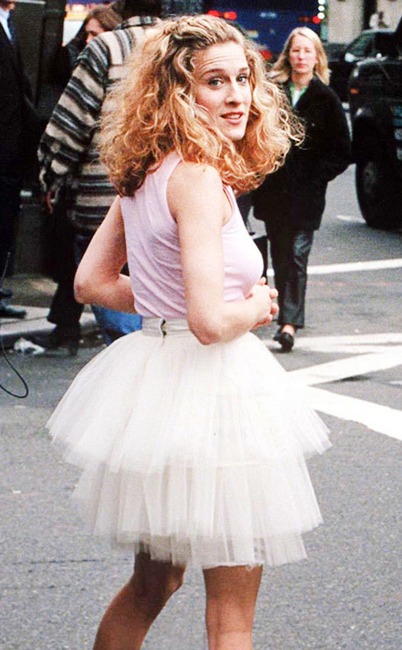 James Devaney/WireImage
Icon

The pale pink bodysuit and white tulle skirt worn during the opening credits of the HBO series is the most iconic look of the show.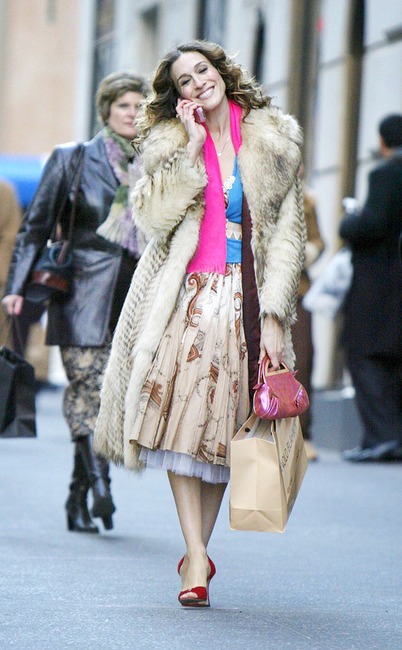 REX/Shutterstock
Layered Luxury

Red pumps, a patterned tulle skirt, fur coat and bright pink scarf—you probably wouldn't pair these garments together, yet Carrie Bradshaw demonstrates that it can be done. That's the brilliance of her style.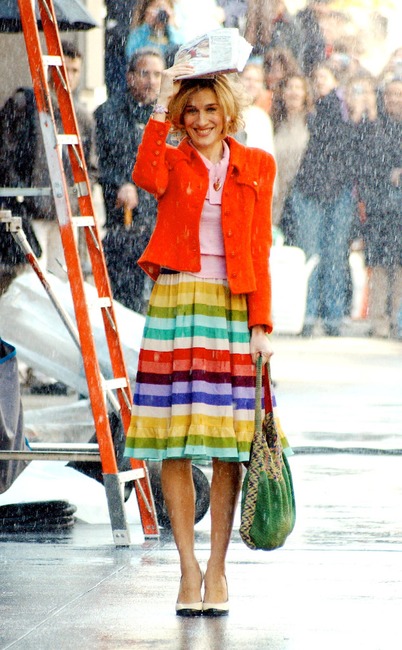 CHARLES SYKES/REX/Shutterstock
Rain and Rainbows

The journalist makes her ensemble bright and sunny, even in bad weather.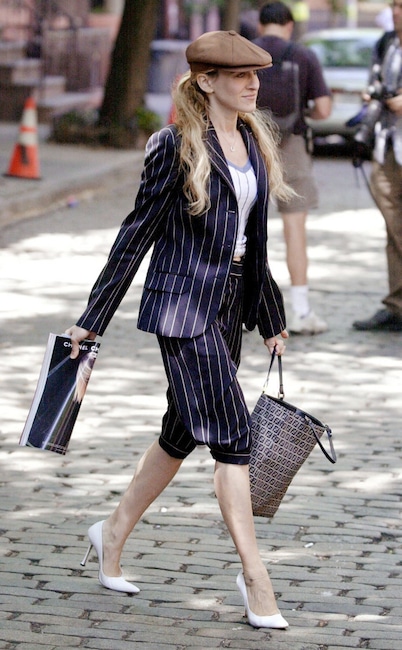 CHARLES SYKES/REX/Shutterstock
Newslady

The columnist for the New York Observer opts for a pinstripe suit with harem-inspired pants, a newsboy cap, white pumps and a tote.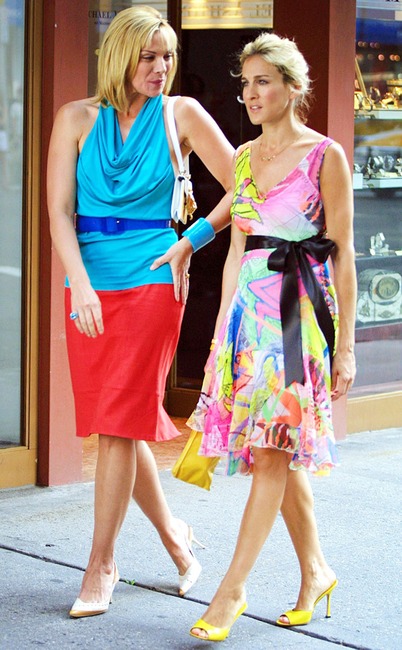 Tom Kingston/WireImage
Bright With Bows

Hand-in-hand with her best friend Samantha, Carrie is classy with an edge, going for a graphic print and bright yellow pumps.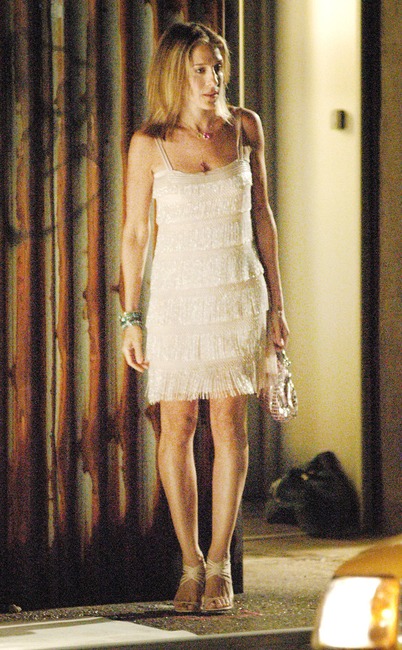 Lawrence Lucier/FilmMagic
Fringe With Benefits

This dress has movement. The dating writer makes her flapper-inspired look modern.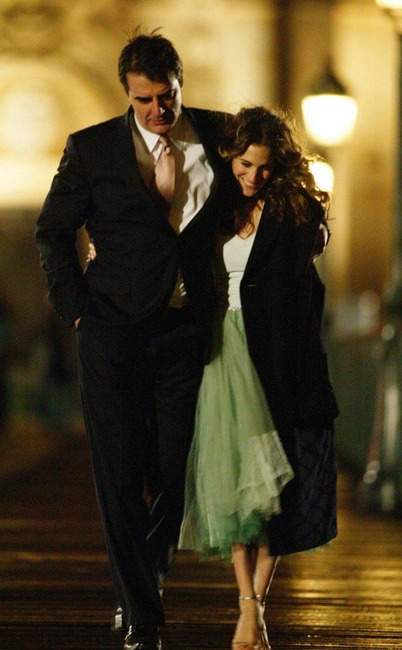 HBO
Big (Skirts)

Carrie loves tulle. For this date with Big, the romantic pairs a mint green midi skirt with metallic sandals, a white V-neck shirt and an oversized coat.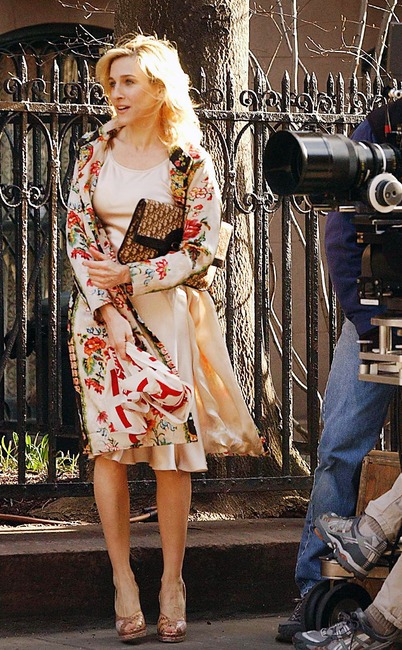 Arnaldo Magnani/Getty Images
Silky Style

The main character of the HBO series knows how to pair prints. Case in point: Her floral print trench and monogramed envelope clutch.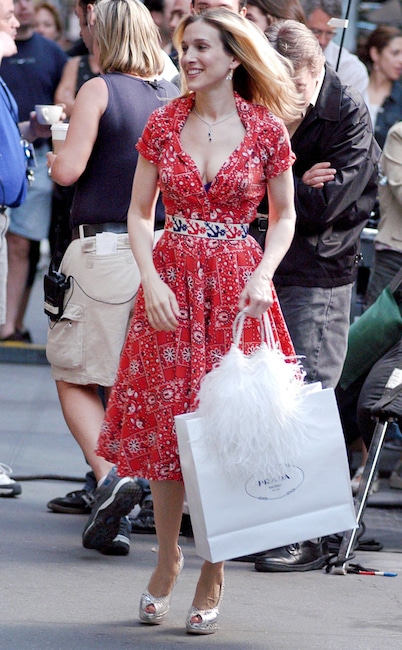 REX/Shutterstock
Prints & Prada

The style star wears a bandana-print sun dress for a cool and casual summer look.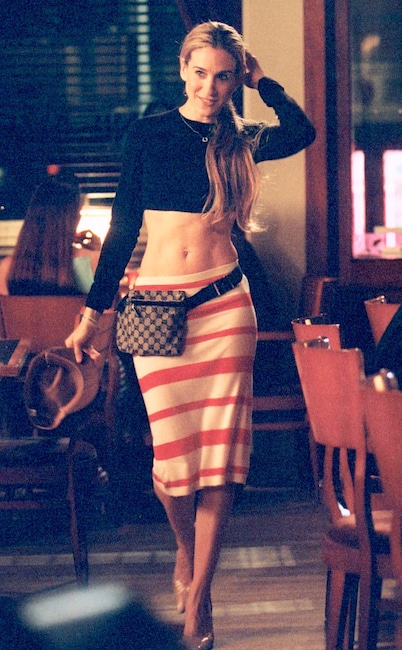 HBO
Crop Tops and Belt Bags

Carrie was ahead of time, wearing a Gucci belt bag and cropped sweater.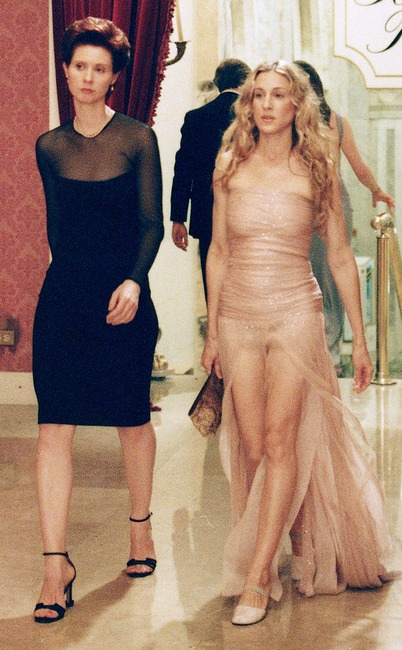 HBO
Whimsical Ways

Stylists of the HBO series show two style of sheer garment: a black sheer LBD on Miranda and a whimsical nude gown on Carrie.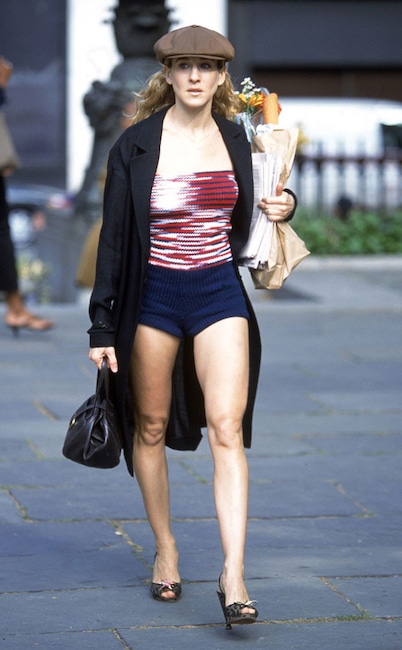 HBO
If You Got It, Rock It

The style star is daring in her combination styles.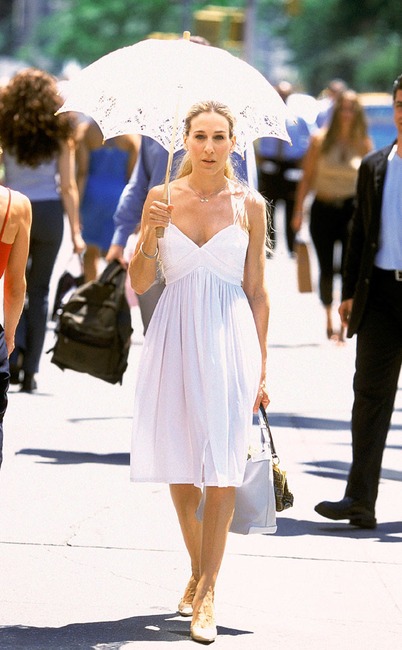 HBO
Summer Daze

The writer makes a parasol look like a must-have accessory.