The Office fans know John Krasinski as the always lovable Jim Halpert, but in 2018, he proved that he knows his way around the horror genre too with A Quiet Place.
Not only did Krasinski star in the film, but he was the writer, director, and executive producer on the project as well.
This movie was a big step for the 38-year-old actor who is now a People's Choice Awards finalist for Drama Movie Star of 2018 for the horror flick. His co-star in the film—and real-life wife—Emily Bluntsecured a finalist spot in the same category. The film is also up for Movie of 2018 and Drama Movie of 2018 at the PCAs.
There is no better way to honor A Quiet Place's four nominations than to relive all of Krasinski's best onscreen moments from License to Wed to Tom Clancy's Jack Ryan.
Does the Boston native have your vote for Drama Movie Star of 2018? 
Perhaps will you select Blunt instead, or another finalist all together. Either way, the time is now to start voting.
Drama Movie of 2018 might be one of the toughest categories to pick and you only have until Fri, Oct. 19 to vote, so get to it!
See the winners at the 2018 People's Choice Awards airing live on E! on Sunday, Nov. 11.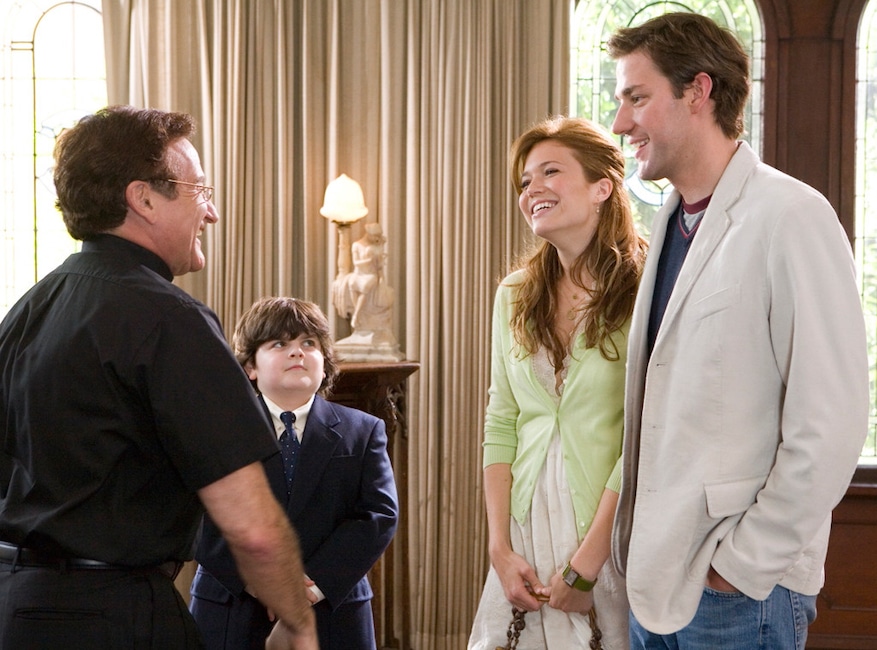 Warner Bros. Entertainment
License to Wed

John Krasinski stars opposite Mandy Moore in this 2007 romantic comedy in which a reverend (Robin Williams) puts the engaged couple through a intense marriage preparation course to see if they are fit to be married at his church.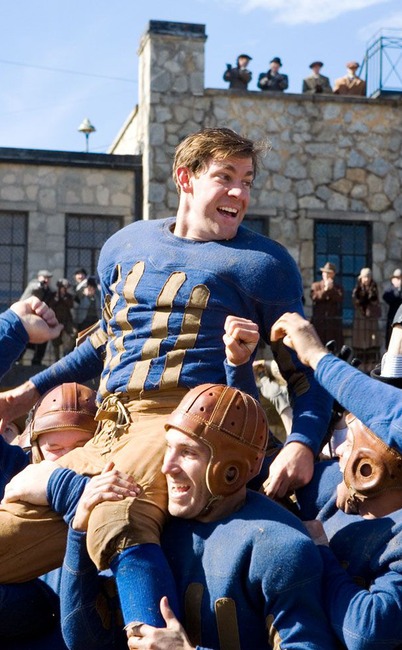 Universal Pictures
Leatherheads

As Carther Rutherford, The Office alum is a college football star who Jimmy Connelly (George Clooney) convinces to join the Duluth Bulldogs, a struggling professional team in this 2008 sports comedy film. 
François Duhamel/Focus Features
Away We Go

In Away We Go, Krasinski is one half of a couple who is expecting their first child and decide to take a journey across the United States to find the perfect place to raise their family. Along the way, they discover their own definition of "home".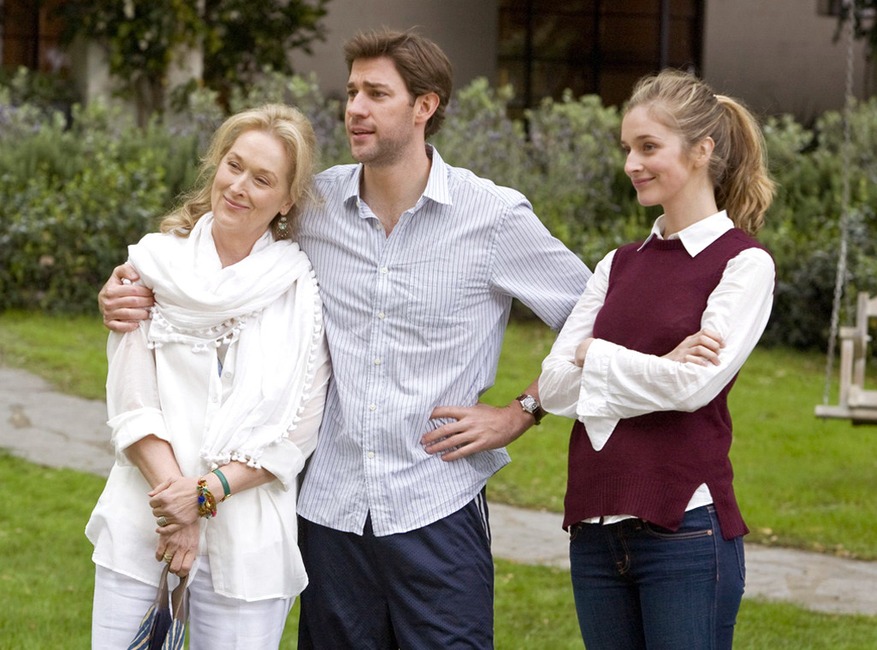 Universal Pictures
It's Complicated

The 38-year-old actor plays Harley, the fiancé of Lauren Adler (Caitlin FizGerald), who is the first person to realize that her divorced parents may be reconnecting in this 2009 romantic comedy.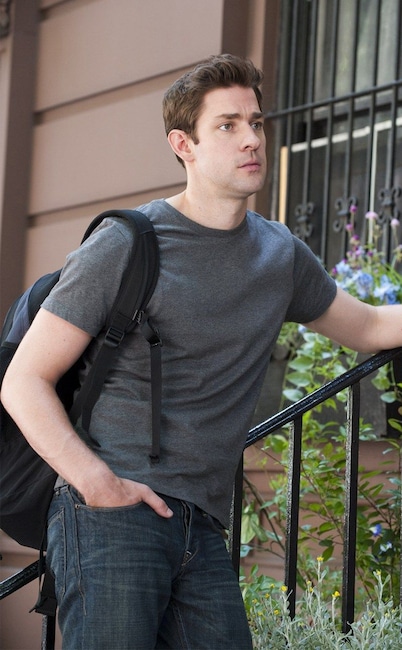 Warner Bros. Pictures
Something Borrowed

Ethan (Krasinski) is friends with Rachel (Ginnifer Goodwin), a single attorney, who may be falling for Dex (Collin Englesfield), her best friend's (Kate Hudson) fiancé in this 2011 film based on the Emily Giffin novel of the same name.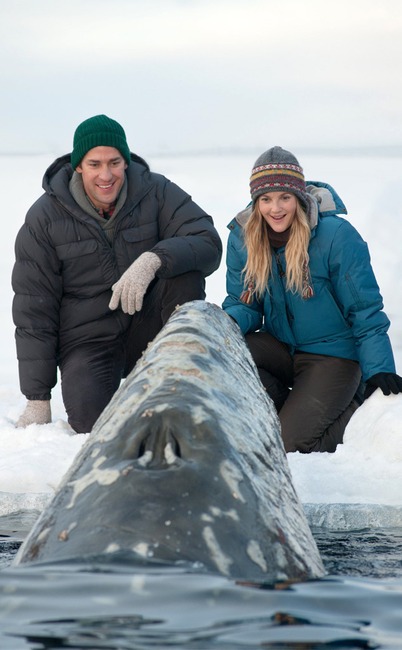 Darren Michaels/Universal Pictures
Big Miracle

In this 2012 film, the Massachusetts native is a news reporter who teams up with his ex-girlfriend (Drew Barrymore) on a campaign to save gray whales who are becoming trapped by ice in the Arctic Circle.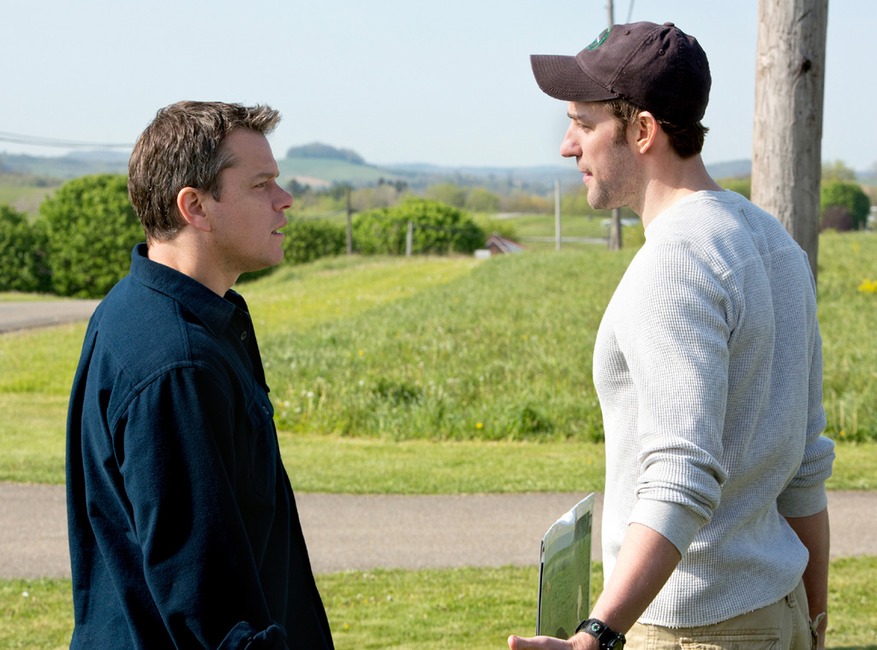 Scott Green / Focus Features
Promised Land

Promised Land, which tells the tale of Dustin Noble (Krasinski) beginning a grassroots campaign to counter the work of Steve Butler (Matt Damon) who wants drilling rights in a rural town, was written and produced by Krasinski and Damon.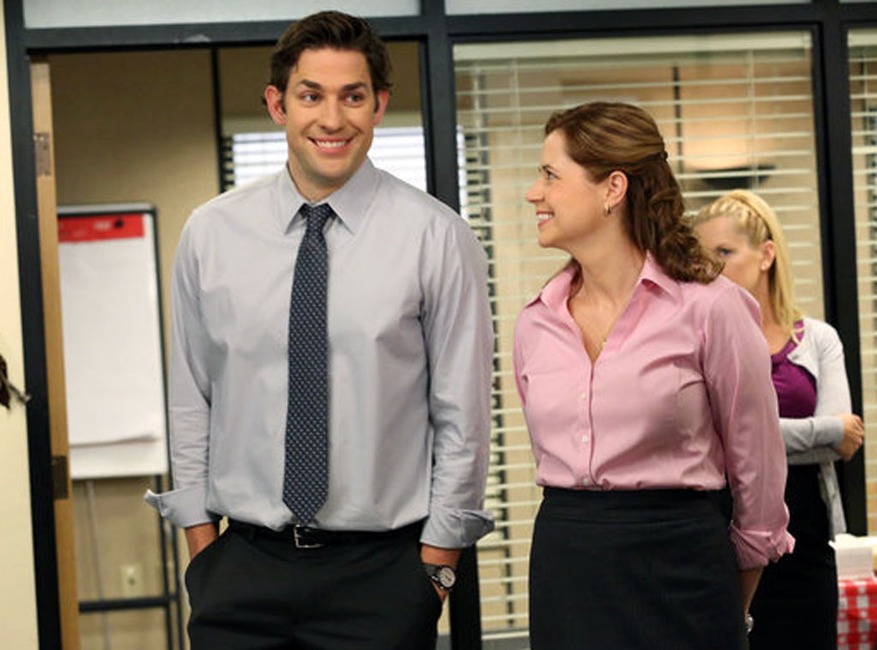 Byron Cohen/NBC
The Office

The Brown University graduate played Jim Halpert, a paper salesman at Dunder Mifflin who fell in love with the office secretary, Pam Beesley (Jenna Fischer), on this hit NBC series for nine seasons.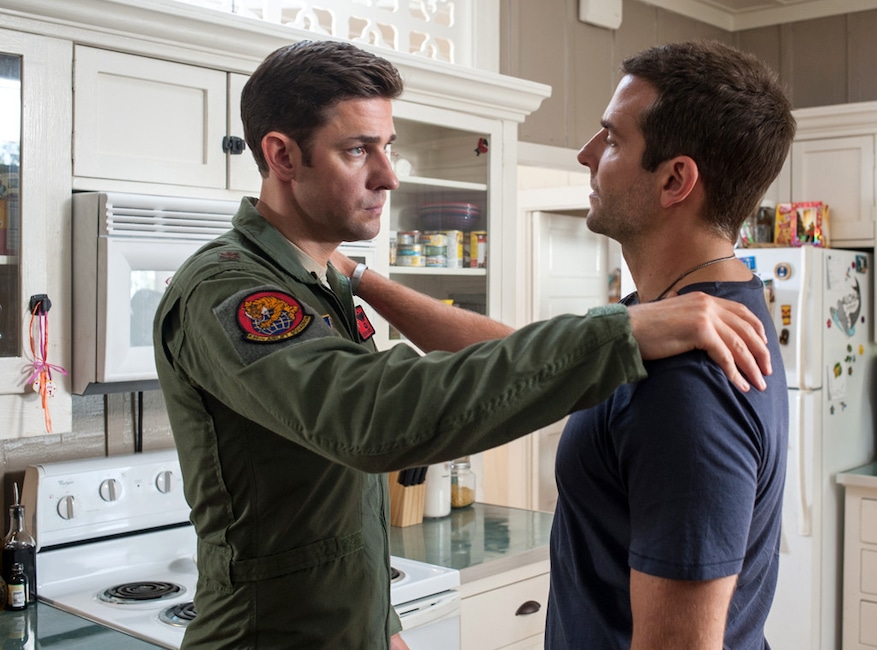 Sony Pictures
Aloha

Woody (Krasinski) realizes that the future of his marriage may be in jeopardy when his wife's (Rachel McAdams) former love, Brian Gilcrest (Bradley Cooper), returns in Aloha.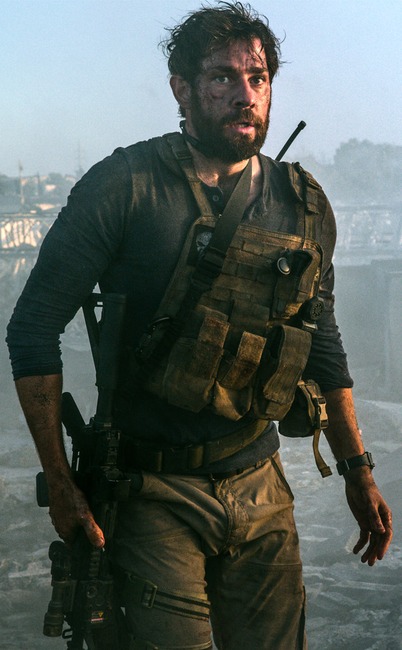 Paramount Pictures
13 Hours

In 13 Hours, Krasinski is a member of an elite ex-military operations team that is assigned to protect the CIA when their base is attacked in Benghazi in September 2012.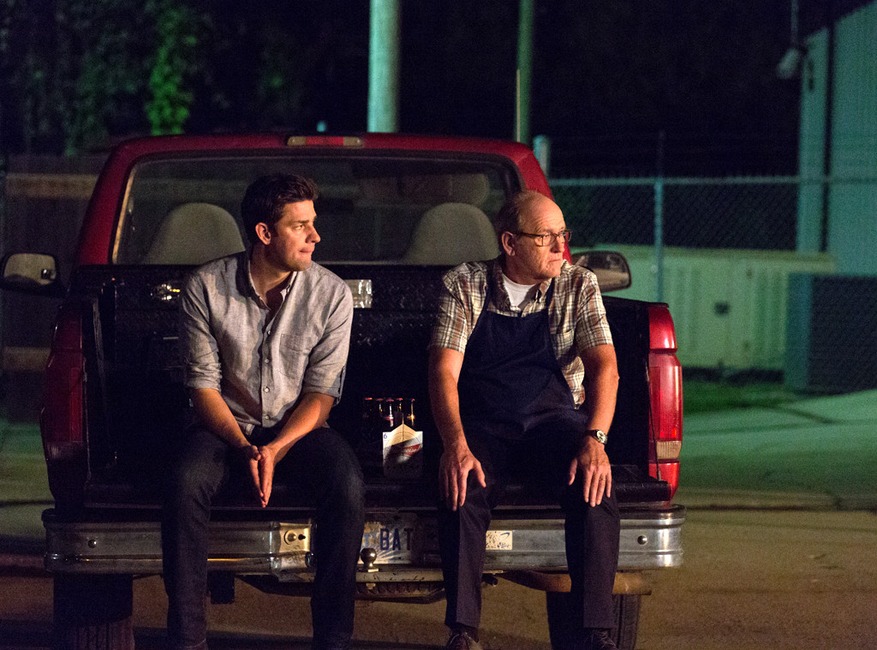 Sycamore Pictures
The Hollars

Krasinski plays John Hollar, a New York City artist who returns home with his pregnant girlfriend (Anna Kendrick) as his dysfunctional family is dealing with his mother's (Margo Martindale) brain surgery in The Hollars. In addition to acting in the film, Krasinski also directed it!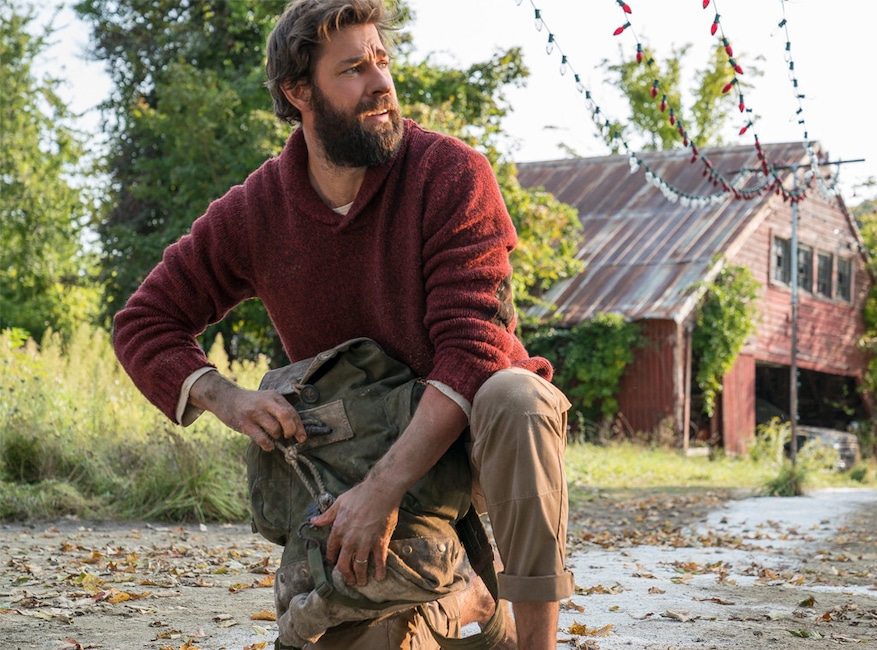 Paramount Pictures
A Quiet Place

In A Quiet Place, real-life couple Krasinski and wife Emily Blunt portray a family that is forced to be silent because hypersensitive creatures are attacking anyone who makes noise. In addition to starring in the movie, Krasinski directed the horror film, which was a massive success.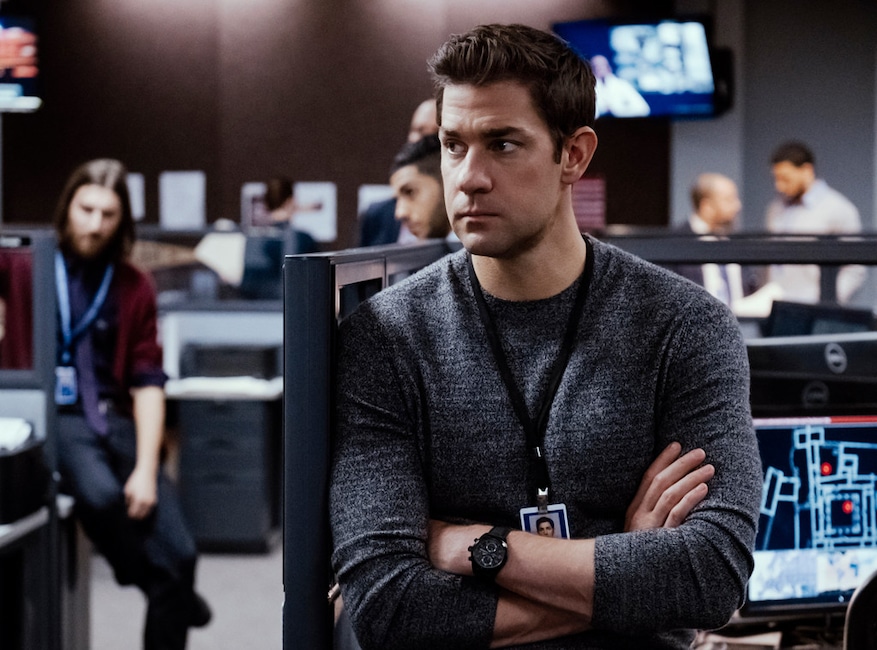 Amazon
Tom Clancy's Jack Ryan

Krasinski is the title character of Jack Ryan, an up-and-coming CIA analyst who is investigating terrorist communication, in this Amazon series based on the fictional "Ryanverse" created by Tom Clancy.
Watch E!'s People's Choice Awards Sunday, Nov. 11, 2018 at 9 p.m., only on E!