[ad_1]

Summertime is the hottest time of the year—no argument there.
That's why when it comes to your seasonal wardrobe, your number one priority is to dress strategically (and thanks to Target, you totally can). We're all for low-key beachwear, but you're going to need more than that if you plan to make it through the summer in style. And when a heatwave hits, the struggle to both look cool and keep cool is real.
The goal: Stick to easy breezy basics that are simple enough to mix and match. Not only do all 11 items below look insanely stylish paired together, they're also a great fit for every summer scenario.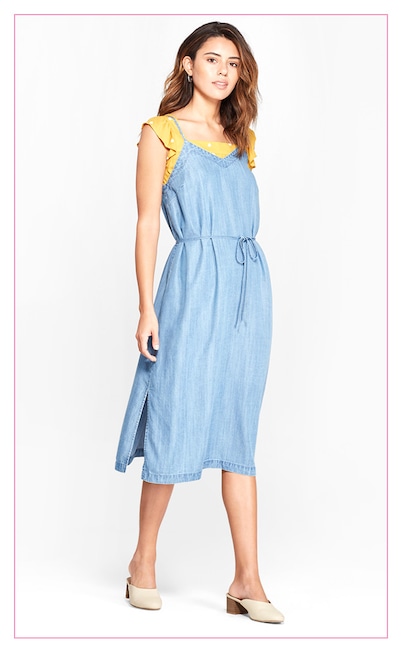 Denim Dress

We're never mad at an all-denim look, especially when it comes in the form of a dress. Wear this alone or add in the backpack, sneakers and cap for a sporty it-girl look.
BUY IT: Universal Thread™ Women's Denim Slip Dress, $27.99
Summertime, stay a little longer, would you?
And for even more hot summer trends, go to Target.com!
[ad_2]

Source link